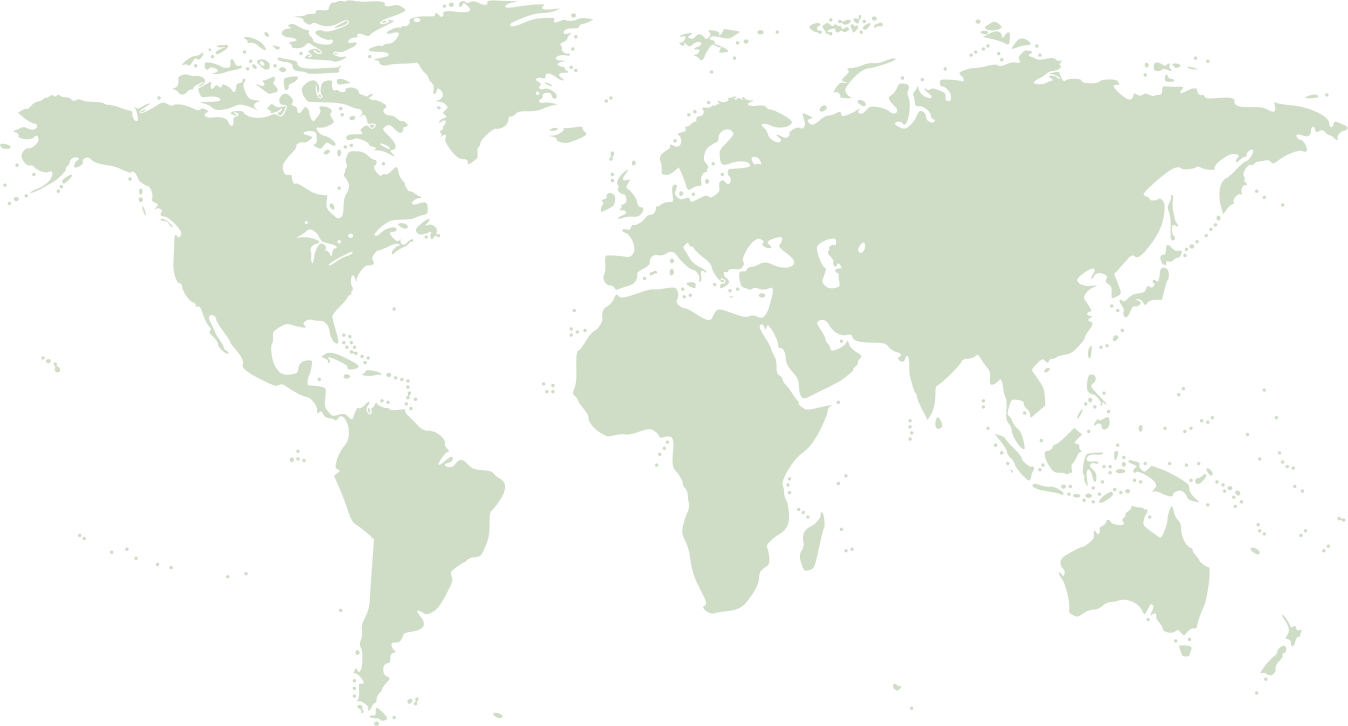 Who we partner with
Driven by the promise of a kinder future, we've developed and maintained solid relationships with worldwide manufacturing partners that, like us, are committed to the highest standards of better living and responsible fashion. Today, we're proud to shine a light on those that helped us bring our collections to life in 2022.
Why we're partners
Our Partnership Guidelines
When a garment is made with care, it shows. That's why we partner with companies with rigorous certifications that guarantee workers are protected from unsafe conditions, overwork, discrimination, low wages, and forced labour.
To ensure accountability, 100% of our supply chain partners have signed our Supplier Code of Conduct (SCOC), and 100% have undergone at least one of the third-party audits listed below.
Read our Code of Conduct

We promote
Freely chosen employment
Fair hours and compensation
Health and safety
Environmental impact
Freedom of association

We reject
Child labour
Corruption or fraud
Harassment
Discrimination
100%
Have signed our Supplier Code of Conduct
100%
Have gone through a third party audit and/or certification
Certifications and international audits involved in the evaluation process




How we evaluate them
We rank our manufacturing partners based on their audit results to identify those with high ethical standards and low environmental impact:
Level 1
Level 2
Level 3
Level 4
Meet some of our partners and factories
South Ocean Knitters Ltd.
South Ocean is a network of factories specializing in manufacturing eco-conscious knitwear using state-of-the-art yarn technologies and expertise. Some of our most innovative wool sweaters are produced in the HS Fashion Corporation Limited factory, committed to environmental resilience and traceability.
What they make for us:
100% of our sweaters
Location:
Hong Kong and China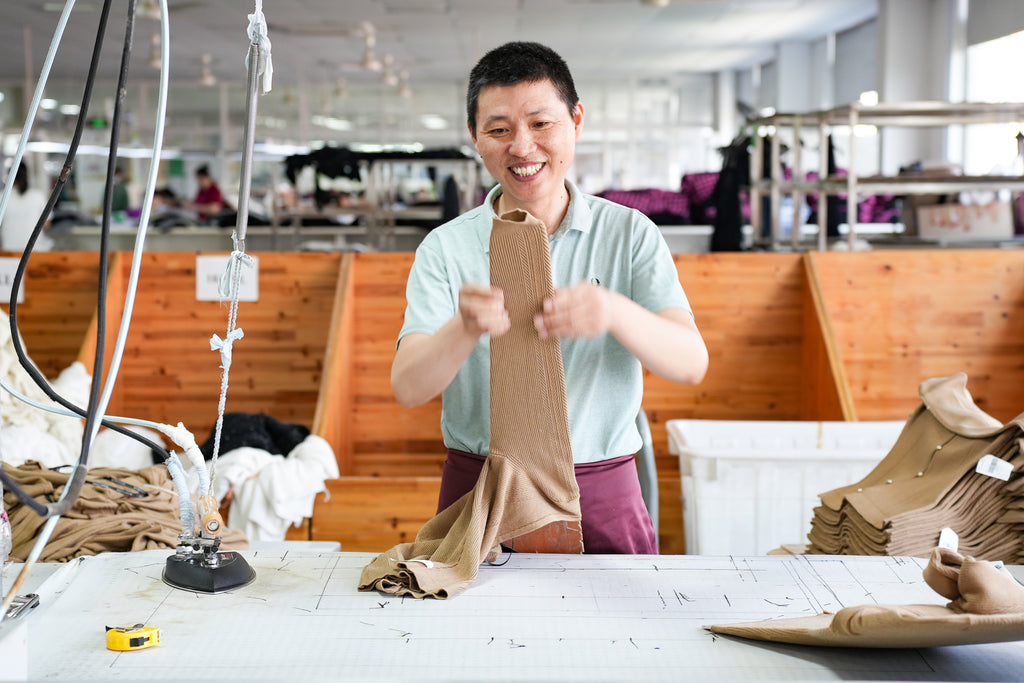 South Ocean's HS Corporation Limited factory in Hangzhou, China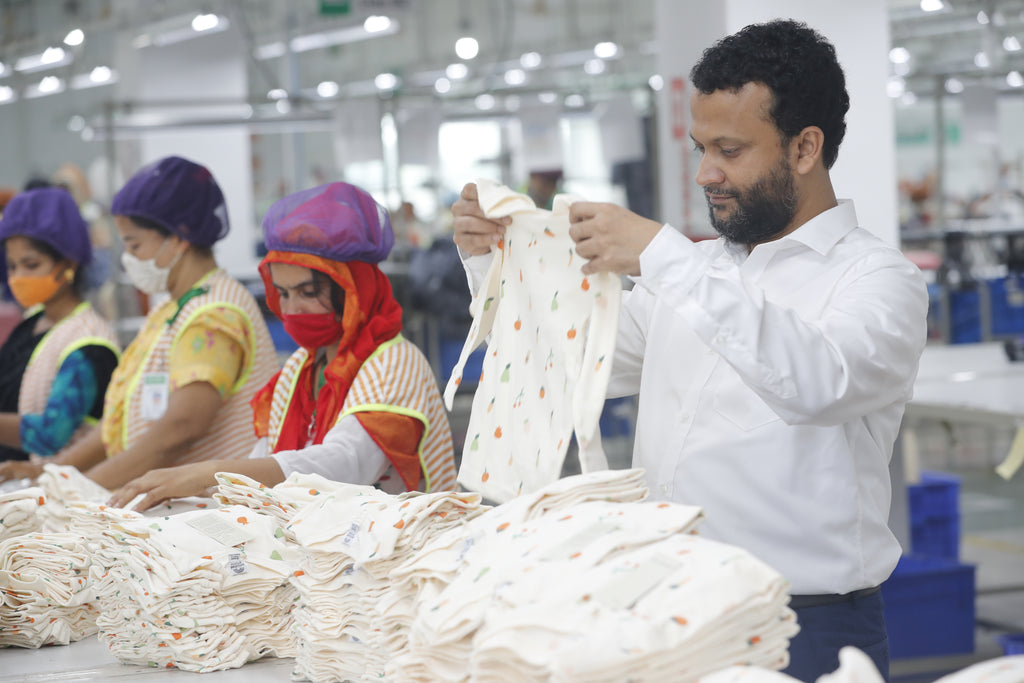 Cute Dress's Factory in Dhaka, Bangladesh
Cute Dress Industry Ltd.
Cute Dress was created in Bangladesh to help small brands fill custom orders in a market that favours mass production for big brands. A signatory to the United Nations Fashion Charter on Climate Change, their factory has become one of the top ten green factories in the world and is pledged to reduce its GHG emissions by 50% by 2030 and to reach zero by 2050.
What they make for us:
25% of our lightweight knits
Indigo Garments FZE
Innovator of Hydro-Less Denim technology, Indigo has one of the world's most sustainable and eco-friendly laundries, with a water recycling unit that recovers 60-70% of the waste. Employees also receive above-average wages, a food allowance, health insurance and proper housing.
What they make for us:
70% of our denim pants
Location:
United Arab Emirates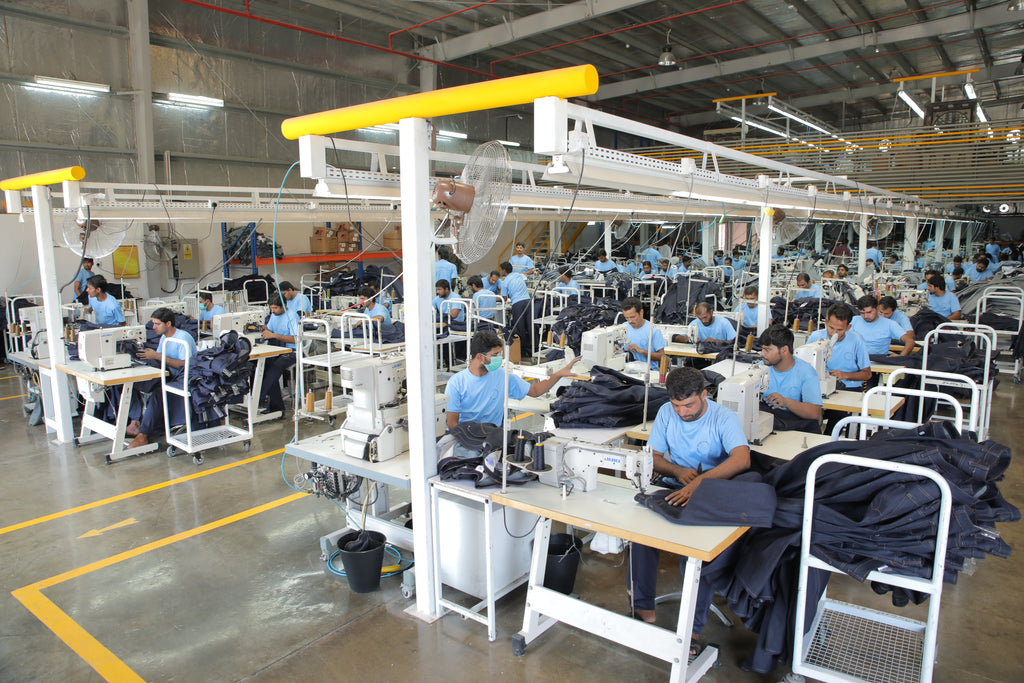 Indigo's Factory in Sharjah, United Arab Emirates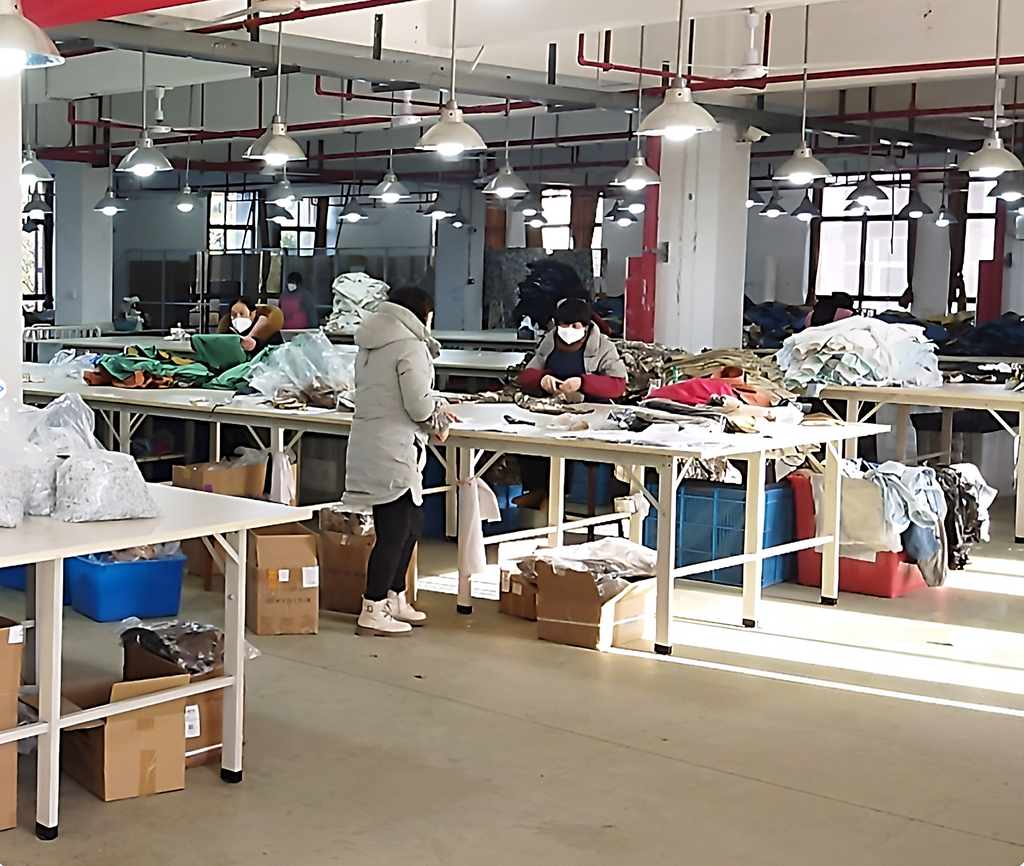 ITorchs factory Apparel Co. Ltd in Nanjing, China
Jiangsu ITorch Trading Co.,Ltd
With a focus on quality control, ITorch strives to provide GRS (Global Recycled Standard) yarns, trims and garments. Their Nanjing ITorch Apparel Co., Ltd factory develops recycled polyester, used to make our responsible bombers and outerwear.
What they make for us:
96% of our outerwear
Intentional living begins at the core. By partnering with manufacturers that dedicate their efforts to carefully crafting eco-conscious garments with the highest ethical standards, we move towards a better and more mindful world.